• Painting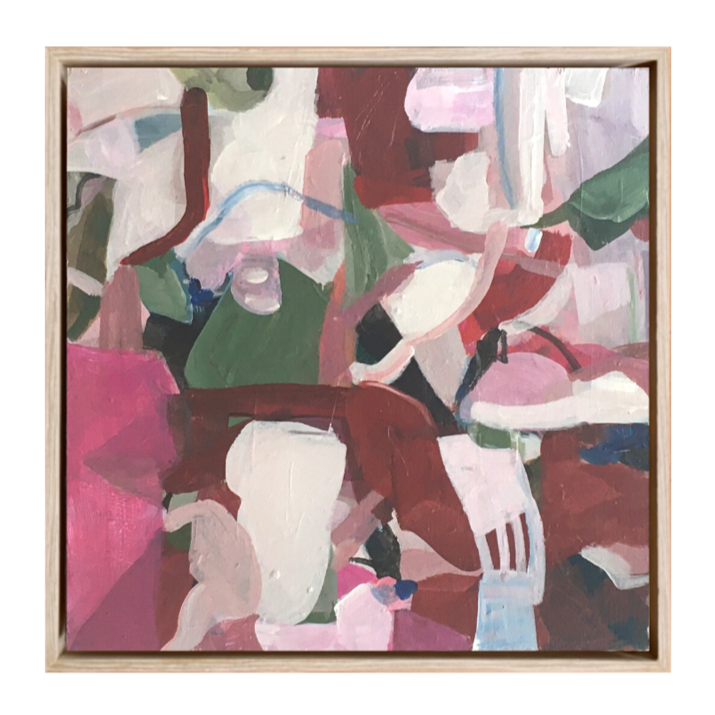 Let me introduce you to the artwork of Helen Dean who will be exhibiting along side me at my open studio. Helen is an Auckland artist who works from her studio in Titirangi. Helen and I have a joint love of colour and playful compositions.  We both recognise how art can transform your home by creating a space that feels good and reflects your personality. Here's a few words from Helen. "I'm particularly drawn to the interplay of different colors and how they can create a sense of depth and movement within the painting.  I believe that art should be...
---
The NZ Quartz Awards. Whanganui - September 25 2018 - March 2019. I'm very excited to announce that that this work has been selected to be exhibited at the Whanganui Museum of Studio Ceramics as part of the Quartz Awards. The prize money is a whopping $10,000 so keep you fingers crossed for me! A friend suggested I apply and I thought, "I probably won't get through to the exhibition ..... but I have nothing to lose!!" I have written a little bit about the concept for this work below.  The Theatre Of Clay by Susan Christie 2018 This work...
---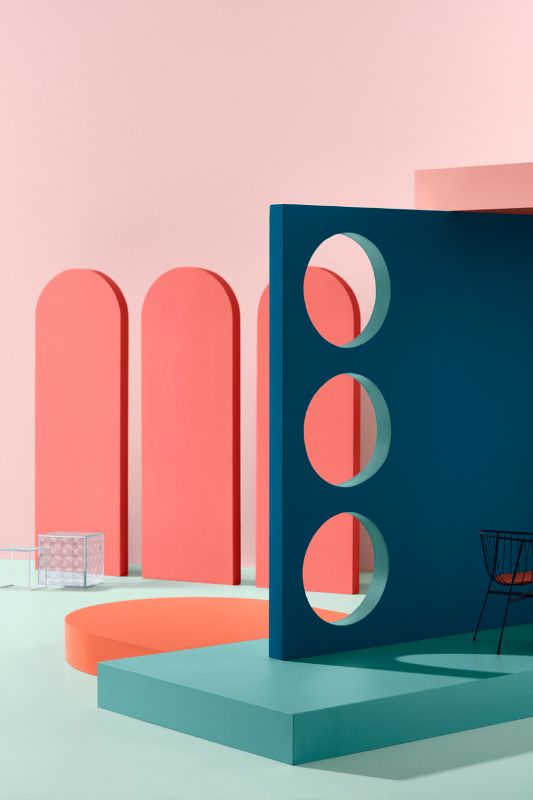 Each Year the Dulux team wow us with their colour forecast based on vigorous international research. This year is no exception with an emphasis on harnessing the power of colour to achieve balance in our busy lives. I love the selection of products NZ Designer Tina from Roomie has chosen to match with the 2018 Dulux Escapade paint palette!  Thanks so much for including my painting in your edit Tina. Also check out that sumptuous mustard chair by meandmytrend.com. You can find out more about these products over at www.roomie.co.nz.   The formantics painting "Counterpoise' reflects the warm tones and playful...
---
To exhibit at Paris Design Week is a dream come true for any emerging designer. New Zealand artist and designer Susan Christie has been invited to exhibit her ceramic work at this influential event attended by designers from all over the globe.   Susan Christie graduated from AUT Art and Design School in 2015 and started up her own business less than a year ago. "To say I was excited was an under statement, but I was also thinking how on earth have they heard about me? The answer was Instagram no less.  It was while at AUT, that Jaime...
---
Design Space: Alex Fulton tells why she loves ceramics ALEX FULTON Last updated 17:22, April 12 2017 Interior designer Alex Fulton says ceramics are the new decor cool kids Every week we ask a Kiwi design expert to tell us what they're loving now and how to use it. This week it's Blenheim's Alex Fulton of Alex Fulton Design, who tells us why ceramics are the new cool kids in interiors. Honed, couture, homemade or chic pottery pieces are popping up everywhere from the styled pages of magazines to the social images of Instagram. NZ-based designer of prints and ceramics by...